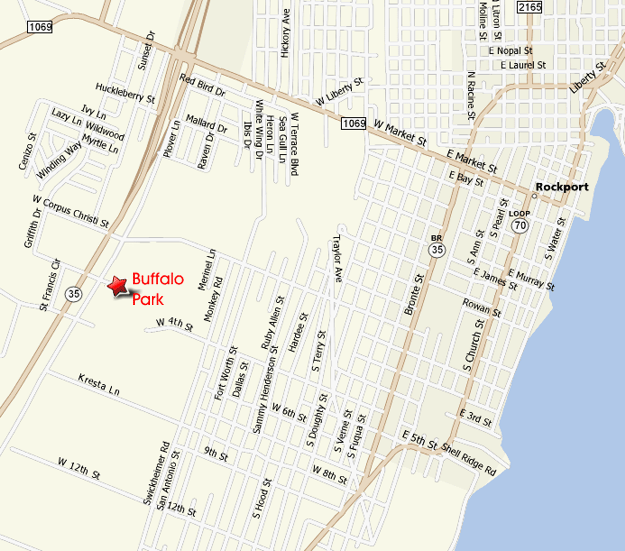 Buffalo Park RV and Boat Storage
468 Griffith Drive
Rockport, Texas 78382
361.727.0090
buffalopark@msn.com
Map and Directions
to Buffalo Park:
We are located off IH-35, just West of downtown Rockport.
View interactive map and directions to Buffalo Park. Please not this map links to Corpus Christi Street. Buffalo Park is just South of this location on the Mapquest map.